Garage remote control HÖRMANN model HSE 1 868 BS with 2 buttons colour black. The frequency of this remote's 868,35 MHz and the program will be made by self-learning.
Equipped with the innovative "BiSecur" which prevents copying the secret code of your remote garage by unknown makes this model one of the most secure remote controls.
You can store the Hörmann HSE2 BS remote control in the following receivers: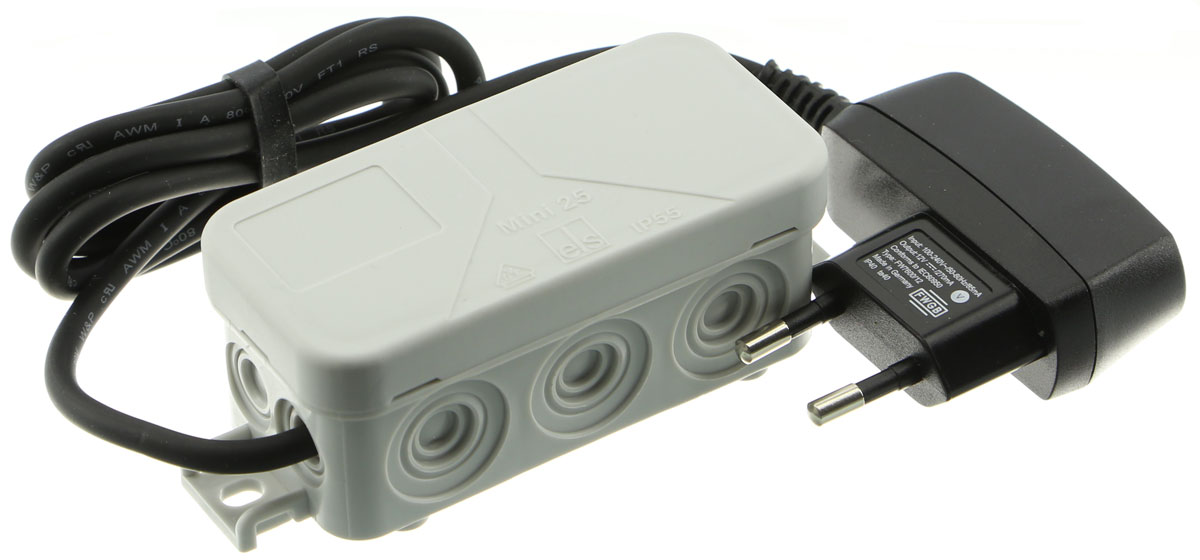 > Hörmann HET2 BS 868 230VAC receiver to Hörmann BiSecur Remotes.
> Hörmann HET2 BS 868 24VAC receiver to Hörmann BiSecur Remotes.
In Remote Control Esma you can find the best deal on the market with the best price for hÖrmann hse1 868 bs remote control.
| | |
| --- | --- |
| Brand | HÖRMANN |
| Number of buttons | 2 buttons |
| Color of buttons | Black |
| Dimensions | 28 × 70 × 14 mm |
| Pile | CR2032 |
| Frecuency | 868,35 MHz |
| Codification | Self-Learning |
| Hormann Models | BISECUR, HSE |
Teaching in a radio code:
1.- Press the hand transmitter button on hand transmitter A, whose radio code is to be inherited, and keep it pressed.
The radio code is transmitted and the LED is illuminated blue for 2 seconds then goes out.
After 5 seconds, the LED alternates flashing in red and blue; the radio code is transmitted.
2.- Place hand transmitter B into which you want to teach in the radio code, to its left.
3.- Press the hand transmitter button to which the new radio code is to be allocated, and keep it pressed.
The LED will flash slowly in blue.
If the radio code is recognised, the LED flashes quickly in blue.
After 2 seconds, the LED goes out.
Batteries:
After inserting the battery CR2032, the hand transmitter HSE 1 BiSecur / HSE 2 BiSecur is ready for operation.
Popular searches in Remote Control Esma
Our Customer Service
Have questions about this product? Our technicians can help you with your questions, guide you and advise you with this or a related product.
Email: info@remote-control-esma.com
Other products that may interest you