Garage remote control FAAC model XT2 868 SLH with 2 buttons colour white. The frequency of this remote's 868.35 MHz and the program will be made by self-learning.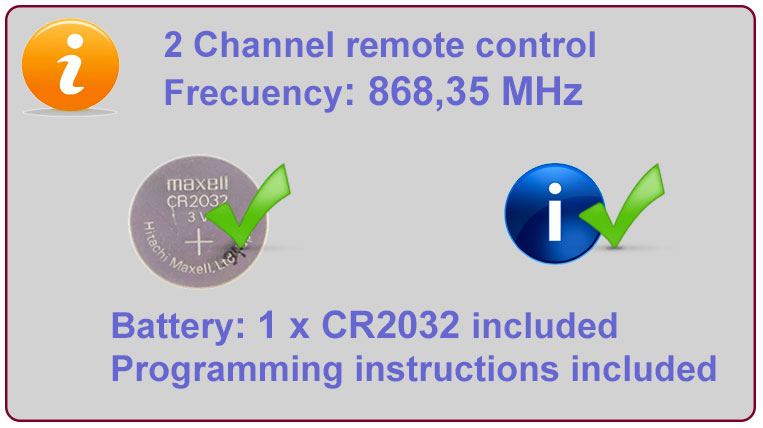 Our original FAAC XT2 868 SLH remote control for gate and garage door operators, are sent with batteries and programming instructions included.
You can find all gate remote controls and accessories for garage door at remote control Esma.
In Remote Control Esma you can find the best deal on the market with the best price for faac xt2 868 slh remote control.