FAAC 63001015 Spare part
Magnetic limit switch group FAAC for the following engines.
FAAC 740 engine
FAAC 741 engine
In the following image you can find the parts of the spare part 63001015 of the FAAC 740/741 engine.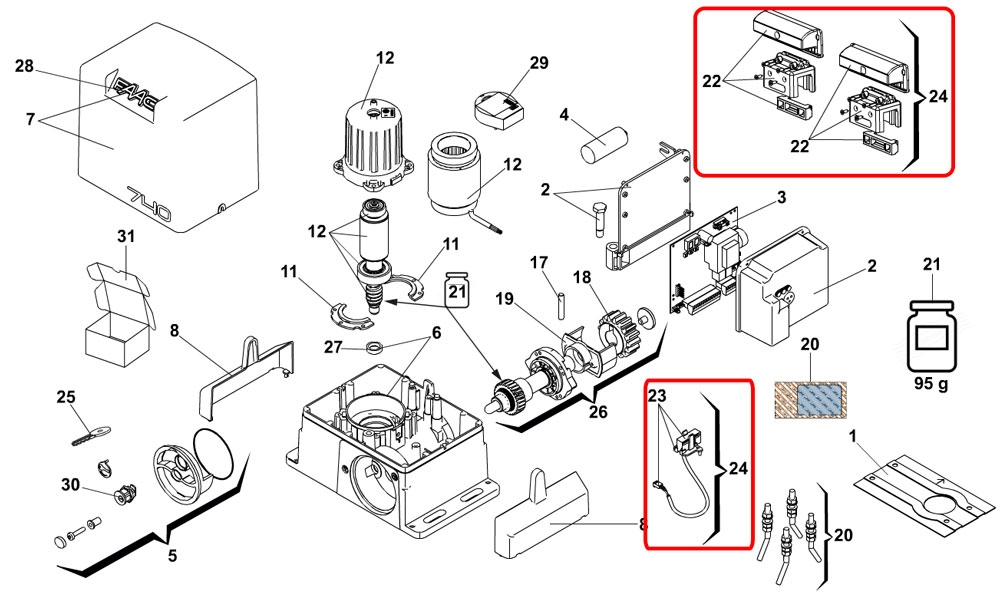 In Remote Control Esma you can find the best deal on the market with the best price for faac 740/741 63001015 magnetic limit switch group.
Popular searches in Remote Control Esma
Our Customer Service
Have questions about this product? Our technicians can help you with your questions, guide you and advise you with this or a related product.
Email: info@remote-control-esma.com
Other products that may interest you